Lebenslauf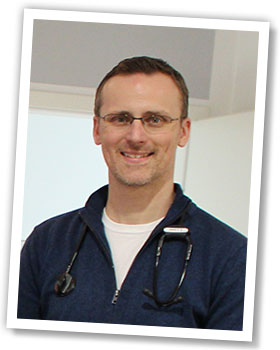 Persönliche Angaben:
Name: Dr. med. Stephan Cremer, MaHM, DESA
Familienstand: Verheiratet, 2 Kinder
Beruflicher Werdegang:
Abitur: Hölty-Gymnasium Wunstorf
Zivildienst: Johanniter-Unfall-Hilfe, Bereich Rettungsdienst, Lehrrettungswache Wunstorf
Ausbildung zum Rettungssanitäter: Johanniterschule Ronnenberg und Johanniterschule Münster
Anstellung als Rettungssanitäter: Lehrrettungswache Wunstorf
Medizinstudium: Medizinische Fakultät der Georg-August-Universität Göttingen
Assistenzarzt und wissenschaftlicher Mitarbeiter: Zentrum Anaesthesiologie, Rettungs- und Intensivmedizin Universitätsmedizin Göttingen, Georg-August-Universität Göttingen
Facharzt Anästhesie: 2012, Ärztekammer Niedersachsen
Oberarzt: Klinik für Anästhesie, Schmerztherapie, Intensivmedizin, Notfallmedizin und OP-Management, DRK Klinken Berlin | Westend
Leitender Oberarzt und OP-Manager: Klinik für Anästhesie, Intensivmedizin und Schmerztherapie, DRK Kliniken Berlin | Mitte
Masterstudiengang Hospital Management: berufsbegleitender Studiengang Hospital Management zum Master of Hospital Management (MaHM) an der Christian-Albrechts-Universität zu Kiel
Weiterbildung zum Allgemeinmediziner:  Dres. med. Ralf und Silke Pursche, FÄ für Allgemeinmedizin, Falkenweg 16, 31558 Hagenburg
Facharzt Allgemeinmedizin: Mai 2016, Ärztekammer Niedersachsen
Zulassung: Juni 2016, Kassenärztliche Vereinigung Niedersachsen
Praxiseröffnung: 01.07.2016, Praxis am Steinhuder Meer, Lange Str. 55, 31558 Hagenburg
Zusatzqualifikationen
Zusatzbezeichnung Notfallmedizin: 2010 Ärztekammer Niedersachsen
Weiterbildungsermächtigung Notfallmedizin: 2010 Ärztekammer Niedersachsen
D.E.S.A. Examen: 2011 Diploma of the European Society of Anaesthesiology
EDIC Examen: 2012 European Diploma of Intensive Care Medicine
Zusatzbezeichnung OP-Manager: 2013 Zertifikat des BDA
Lehrtätigkeit und Mitarbeit in Gremien
Lehrtätigkeit: studentische Lehre an der UMG
Modulorganisator: Modul 6.2 Notfall- und Intensivmedizin der UMG
Gremien: Mitglied im Ausschuss klinische Lehre der UMG, Mitglied im Ausschuss leistungsorientierte Lehrmittelvergabe der UMG
Wissenschaftlicher Werdegang
Dissertation 2007 – 2012:
LMA Supreme™, I-Gel™ und Larynx Tubus Suction-D
Eine prospektiv, randomisierte, vergleichende Evaluation mittels fiberoptischer Kontrolle und Farbindikatoren
Wissenschaftliche Leitung: Prof. Dr. med. A. Timmermann, DEAA, MME
Masterthesis 2013:
Implementierung eines OP-Managements mit OP-Reporting in einem 4-Säle-OP im internationalen Vergleich (Digmed)
Publikationen:
Out-of-hospital airway management with the LMA C-Trach. A prospective evaluation
Nickel E, Timmermann A, Roessler M, Cremer S, Russo S
Resuscitation June 2008, 2008.06.020
Larynxmaske LMA Supreme. Die Anwendung durch im Airwaymanagement unerfahrenes Personal.
Timmermann A, Cremer S, Heuer J, Braun U, Graf BM, Russo S
Der Anaesthesist Okt. 2008, DOI 10.1007/s00101-008-1425-8
Prospective Clinical and Fiberoptic Evaluation of the Supreme Laryngeal Mask Airway.
Timmermann A, Cremer S, Eich C, Kazmaier S, Bräuer A, Graf BM, Russo S
Anesthesiology Jan. 2009; 110:262-5
A controlled rapid-sequence induction (RSI) technique for infants may reduce unsafe actions and stress.
Eich C, Timmermann A, Russo S, Cremer S, Nickut A, Strack M, Weiss M, Müller MP
ActaAnaesthesiologicaScandinavica – AAS-09-0066.R2
Does the introduction of crisis resource management (CRM) teaching affect the performance of cardiopulmonary resuscitation managed by medical students? A prospective randomized simulator-based evaluation.
Cremer S, Kaminski L, Russo S, Eich C, Nickel E, Timmermann A
Notfall und Rettungsmedizin Sept. 2009 66;AS16
Low-dose S-Ketamine added to Propofol anaesthesia for magnetic resonance imaging in children is safe and ensures faster recovery
Eich C, Verhagen-Henning S, Roessler M, Cremer F, Cremer S, Strack M, Russo SG
PaediatrAnaesth. 2011 Feb;21(2):176-8. doi: 10.1111/j.1460-9592.2010.03489.x.
Positive impact of crisis resource management training on no-flow time and team member verbalisations during simulated cardiopulmonary resuscitation: a randomized controlled trial.
Fernandez-Castelao E, Russo SG, Cremer S, Strack M, Eich C, Kaminski L, Timmermann A, Boos M
Resuscitation. 2011 Oct;82(10):1338-43. Epub 2011 May 25
Analyse des Hygienestatus und des Personalschutzes im deutschen Rettungsdienst und Krankentransport
Groß R, Cremer S, Kramer A
AINS – Manuskript eingereicht
Investigating the Fluid Seal of Supraglottic Airway Devices in Humans Using Indicator Dye via the Drainage Tube:
A Potential Roadmap for Future Studies*
Sebastian G. Russo, Stephan Cremer, Ulrike Mühlhäuser, Christoph Eich, Michael Quintel, Martin Bauer
Open Journal of Anesthesiology, 2012, 2,
An MRI-imaging study of the in vivo position of the supraglottic airway devices i-gel™ an LMA-Supreme™ in anesthetized human volunteers
Russo SG, Cremer S; Eich C, Jipp M, Cohnen J, Strack M, Quintel M, Mohr M
Br J Anaesth. 2012 Dec;109(6):996-1004. doi: 10.1093/bja/aes314. Epub 2012 Sep 25.
Randomized comparison of the i-gel™, the LMA Supreme™, and the Laryngeal Tube Suction-D using clinical and fibreoptic assessments in elective patients
Sebastian G Russo, Stephan Cremer, Tamara Galli, Christoph B Eich, Anselm Bräuer, Martin Bauer, Micha Strack
BMC Anesthesiol. 2012 Aug 7;12:18. doi: 10.1186/1471-2253-12-18.
Buchbeitrag:
Krankenhaushygiene 2. Auflage
Kapitel: Hygiene im Rettungsdienst und Krankentransport, sowie im Sanitätsdienst
R. Groß, A. Kramer, S. Cremer,U. Heudorf
Posterpräsentation:
Outcome of prehospitally intubated children attended by anaesthesia-trained emergency physicians.
Eich C, Nemeth M, Timmermann A, Russo S, Cremer S, Heuer J, Roessler M
Resuscitation Köln Okt. 2009
Characteristics of out-of-hospital paediatric intubations attended by anaesthesia-trained emergency physicians.
Eich C, Nemeth M, Timmermann A, Russo S, Cremer S, Heuer J, Roessler M
Resuscitation Köln Okt. 2009
LMA-Supreme™, I-Gel™ und Larynxtubus LTS™ – vergleichende Evaluation mittels fiberoptischer Kontrolle und Farbindikator, Cremer S, Eich C, Timmermann A, Zink W, Russo SG, DAC Nürnberg Juni 2010, NAT Hamburg Dezember 2010
LMA-Supreme™, I-Gel™, Laryngeal Tube Suction™ – a prospective, randomized comparative evaluation using fibreoptic assessment and color indicator, Cremer S, Eich C, Timmermann A, Zink W, Russo SG, SAM Chicago September 2010
Magnetic Resonance Imaging- and fiberoptic-based evaluation of the LMA-Supreme™ and the I-Gel™ in volunteers – preliminary results of a prospective, randomized, cross-over study, Russo SG, Cremer S, Eich C, Jipp M, Mohr A, SAM Chicago September 2010
Abstracts:
Does the introduction of crisis resource management (CRM) teaching affect the performance of cardiopulmonary resuscitation managed by medical students? A prospective randomized simulator-based evaluation.
Cremer S, Kaminski L, Russo S, Eich C, Nickel E, Timmermann A
Resuscitation Köln Okt. 2009